Archives by date
You are browsing the site archives by date.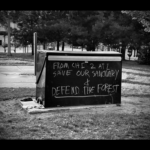 By abolitionmedia on 2022/08/02
Graffiti from Chicago in solidarity with Atlanta forest defenders that reads "From CHI 2 ATL save our sanctuary and defend the forest"
Posted in Communiques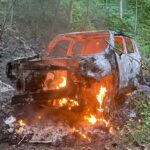 By abolitionmedia on 2022/08/02
On May 23rd anarchist Giannis Michailidis began a hunger strike demanding his release from prison after 8.5 years of confinement. His hunger strike has lead to an outpouring of solidarity from across the world. We were deeply moved by these gestures of solidarity, which inspired us to act ourselves.
Posted in Communiques