By abolitionmedia on 2022/10/03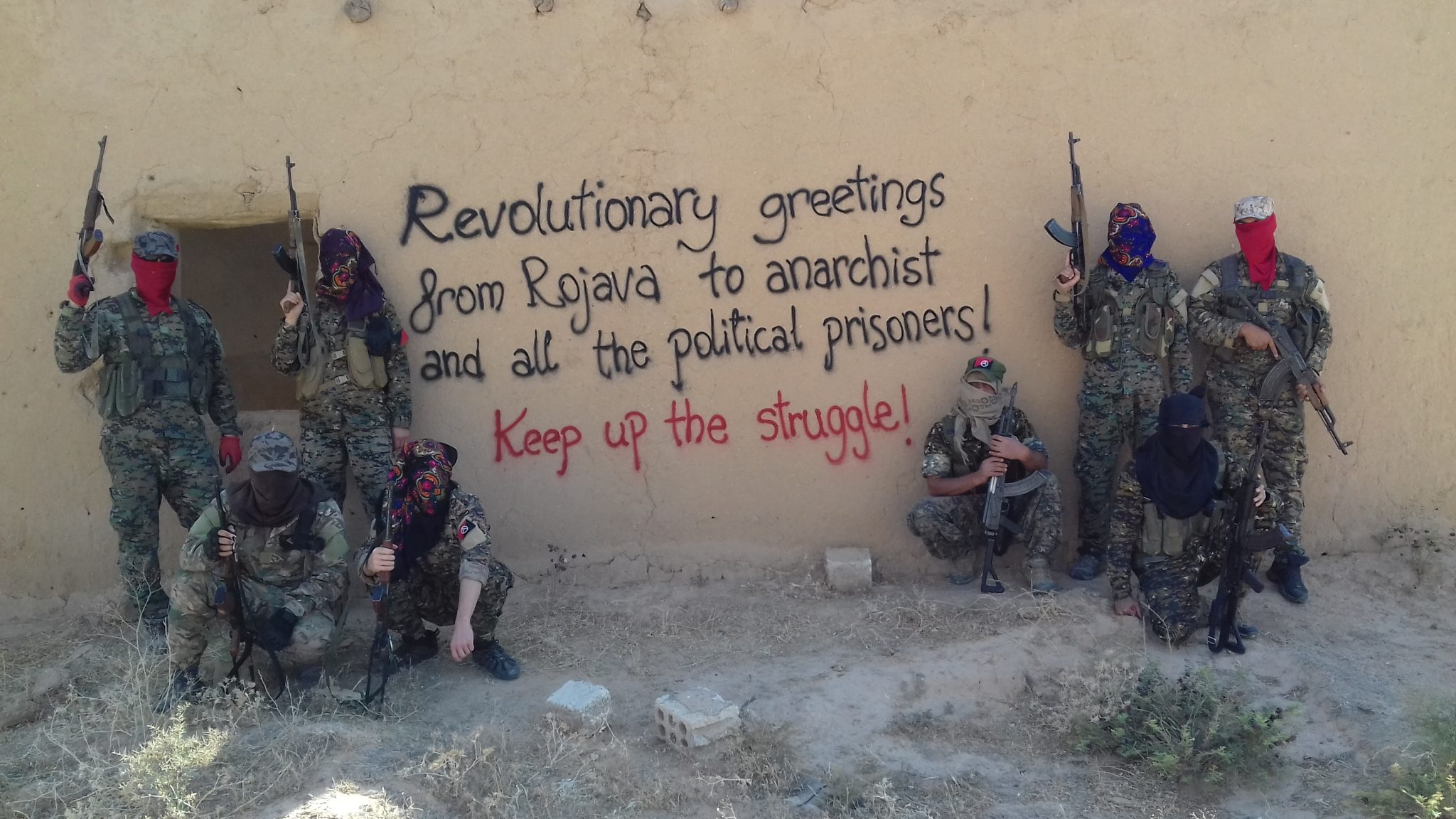 Antifascist activists, we came to Rojava.
We were born and raised in Europe. We asked ourselves some questions. The ones we all ask ourselves. What am I doing here, what is this society in which I live. We were socialized, we went to school. We followed, for a time, the path that is determined by our environment. One day, we questioned everything. What makes us live, why hold on in such an unequal, unfair society. We felt the anger and rage that invade our hearts. We have lived through precariousness, the exclusion of the marginalized, the repression of social movements. We decided to get organized. Anarchists, autonomous, communists, we have all gone through one or more organizations. We have experienced the ZAD, the deaths from the police and fascists. We have all developed social initiatives, opened places, resisted. We all found ourselves under the slogan of antifascist struggles. We found a way out of life by all these means. By different ways we were interested in what it was like to be internationalists. Our history, that of the struggle against fascism, imperialism and feminism, does not stop at our borders. We understood that our generation was that of the Rojava revolution. This landlocked territory in which a whole society of women and men have risen up to defend themselves and build without waiting for their utopia: democratic confederalism. One by one we made the choice to make the trip. To learn, to fight, to see this uprising with our own eyes. This time in our collective history is totally connected to the values and struggles we defend.
Posted in Analysis, Communiques