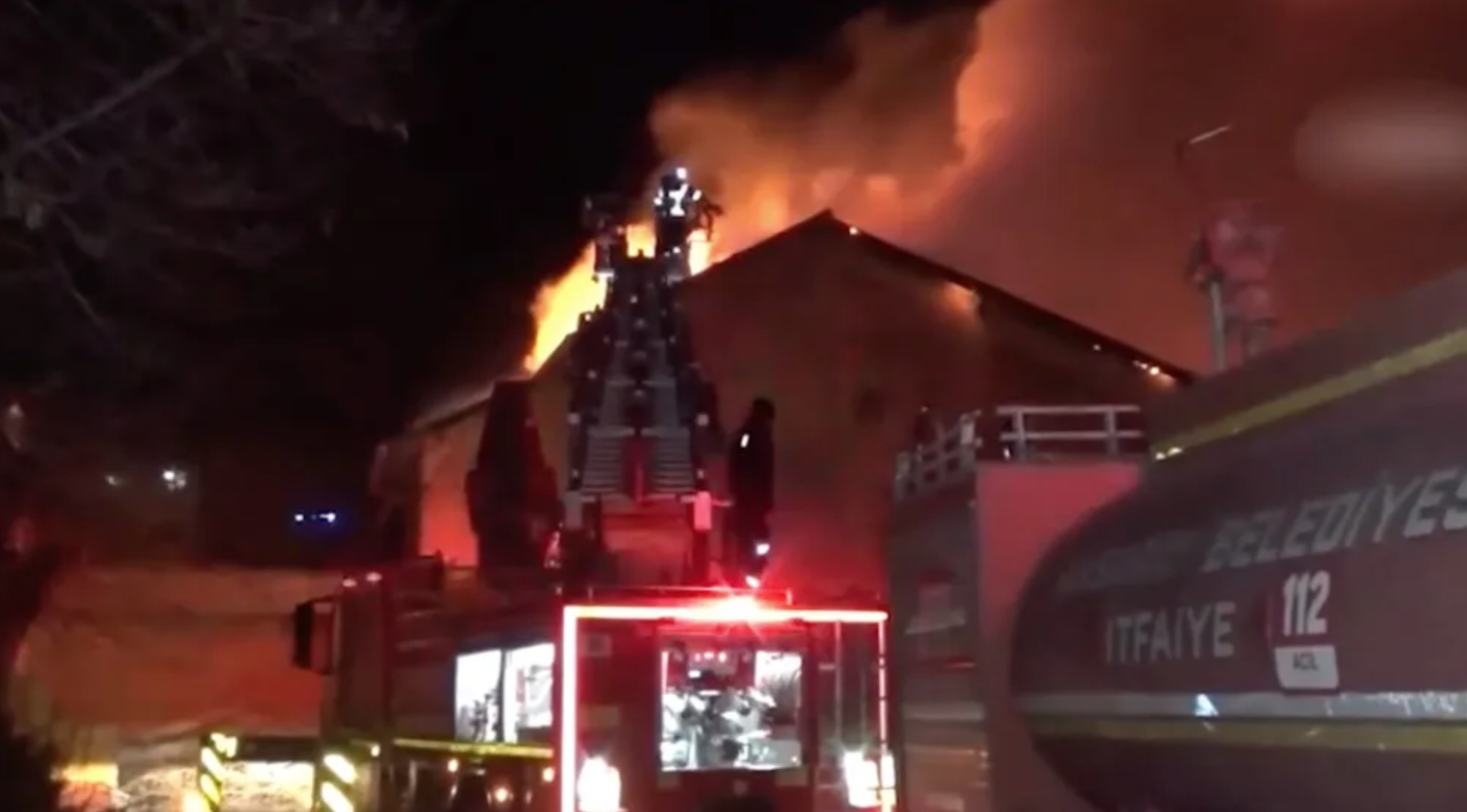 Via a written statement, the Children of Fire Initiative have claimed responsibility for setting fire to the now unused Askaray Prison which is located in Askaray Province in the Central Anatolia region.
The prison was established in the first quarter of the 1900s and was known as a "torture house".
In their statement, the Initiative said that "Aksaray Prison, one of the torture houses established by the Turkish Republic in Aksaray Province in the 1930s, was set on fire on March 12, 2022 for the Kurds who were massacred in it's dungeons."
According to Turkish news media, the fire broke out in the old prison for "unknown reasons". Firefighters had great difficulty containing the fire which engulfed the entire prison and took 2 hours to extinguish. An investigation into the fire has been launched.
Machine-assisted summary / translation of the following Turkish-language article from the Raperina Gel website: https://raperinagel.com/aksaraydaki-eylemi-inisiyatif-ustlendi/