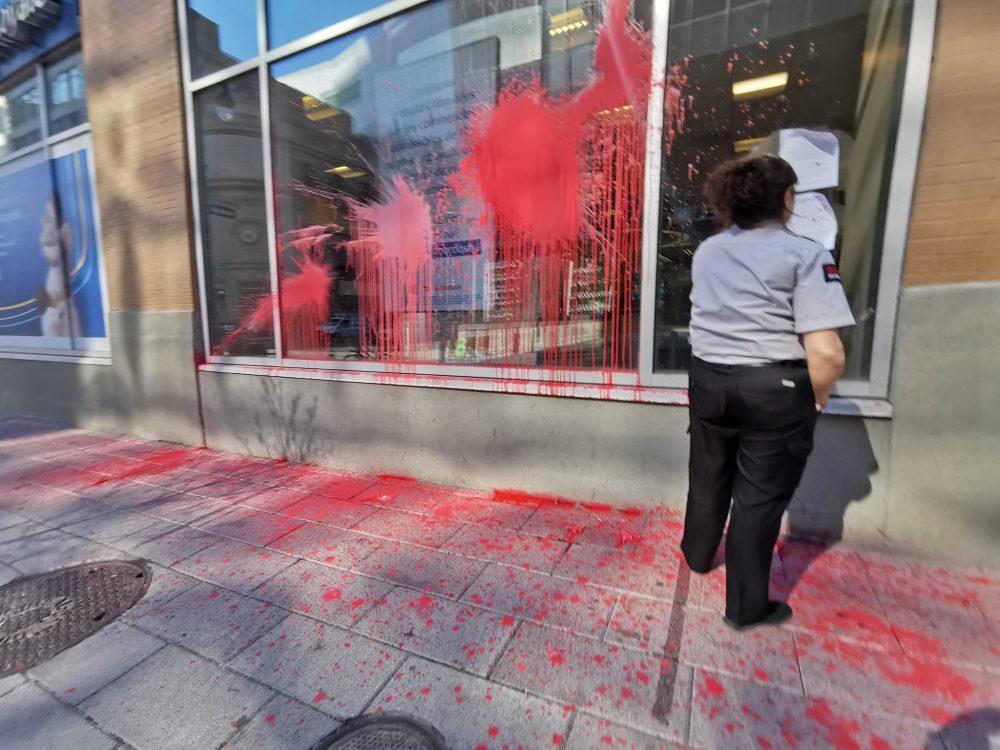 This week there were two attacks against The Royal Bank of Canada (RBC) in Montreal. The first occurred Friday, May 13 in solidarity with the Wet'suwet'en land defenders. The red paint evoked the blood stains on the actions committed by the bank.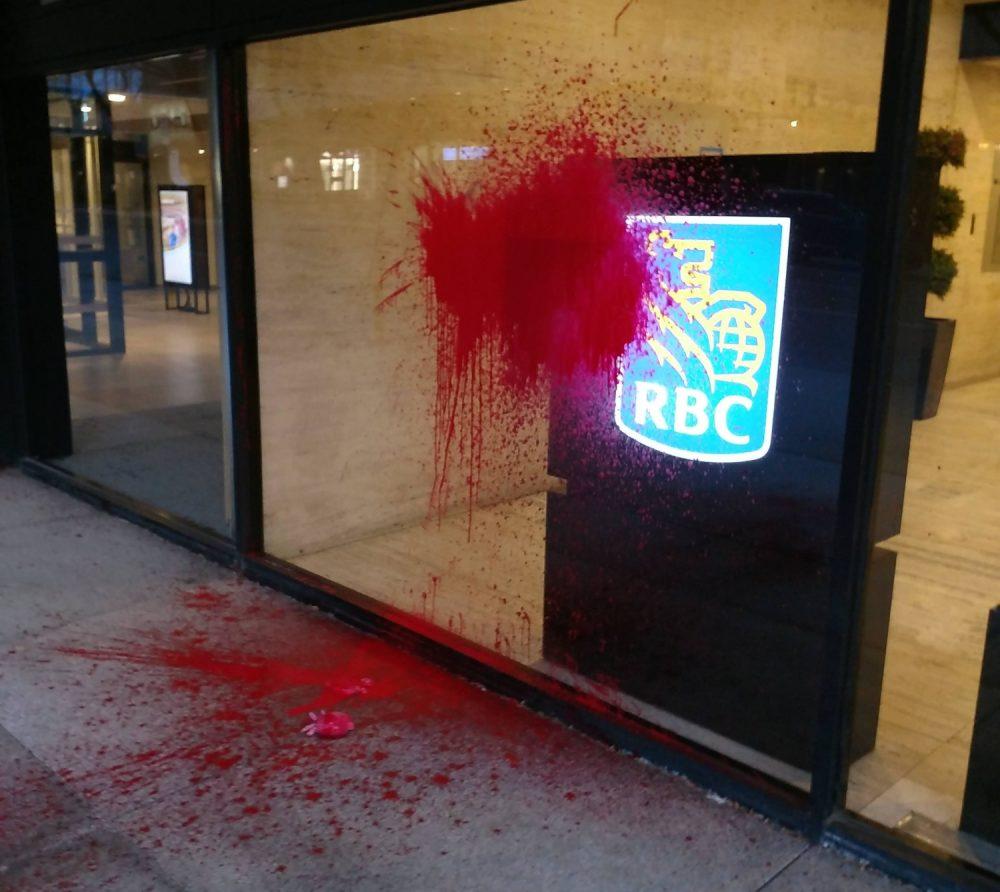 The second took place at the Westmount branch and brought to light how RBC fuels the climate crisis and global injustice.
The Wet'suwet'en and Gitxsan people have been taking action to protect their lands from pipeline projects that threaten their sovereignty and the health of their communities. They have successfully delayed pipeline projects, increased their costs, and continue fighting to prevent these projects entirely. The government's response to this land defence has been to by forcibly removing Indigenous peoples from their lands. RBC has invested $7 billion in the pipeline.