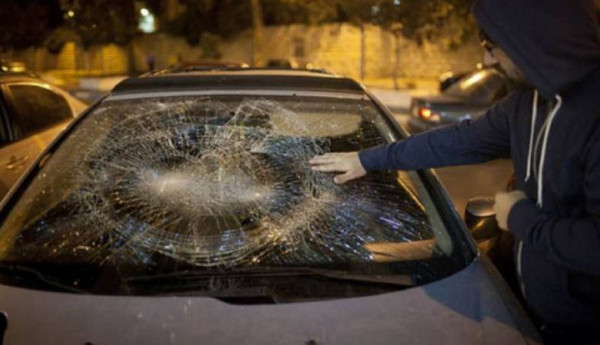 Anarchists smashed two vehicles of settlers after they mistakenly entered the Palestinian town of Azzun, east of Qalqilya in the occupied West Bank.
The Palestinian anarchist group FAUDA reported on Telegaph that anarchists carried out the action.
According to local sources, a force from the occupation army spread extensively in the area and closed the town's gate.
Azzun, its entrances and the settlement road, which is going on near the town, are witnessing separate confrontations between the Zionist occupation forces and its settlers, and the Palestinian youth who protest the occupation policies abusing the town.
The occupation surrounds the town of Azzun with a number of military gates that control the lives of citizens and prevent the passage of residents of neighboring villages every time the occupation wants to exercise the policy of collective punishment against the Palestinians.
A settler was injured, last Saturday, after entering the town of Azzun, east of Qalqilya, by mistake, while a Palestinian youth was injured after other confrontations between settlers and citizens in Nablus.
The Palestinian territories in the West Bank and occupied Jerusalem witnessed a remarkable increase in resistance operations against the Israeli occupation and its settlers during the month of May.