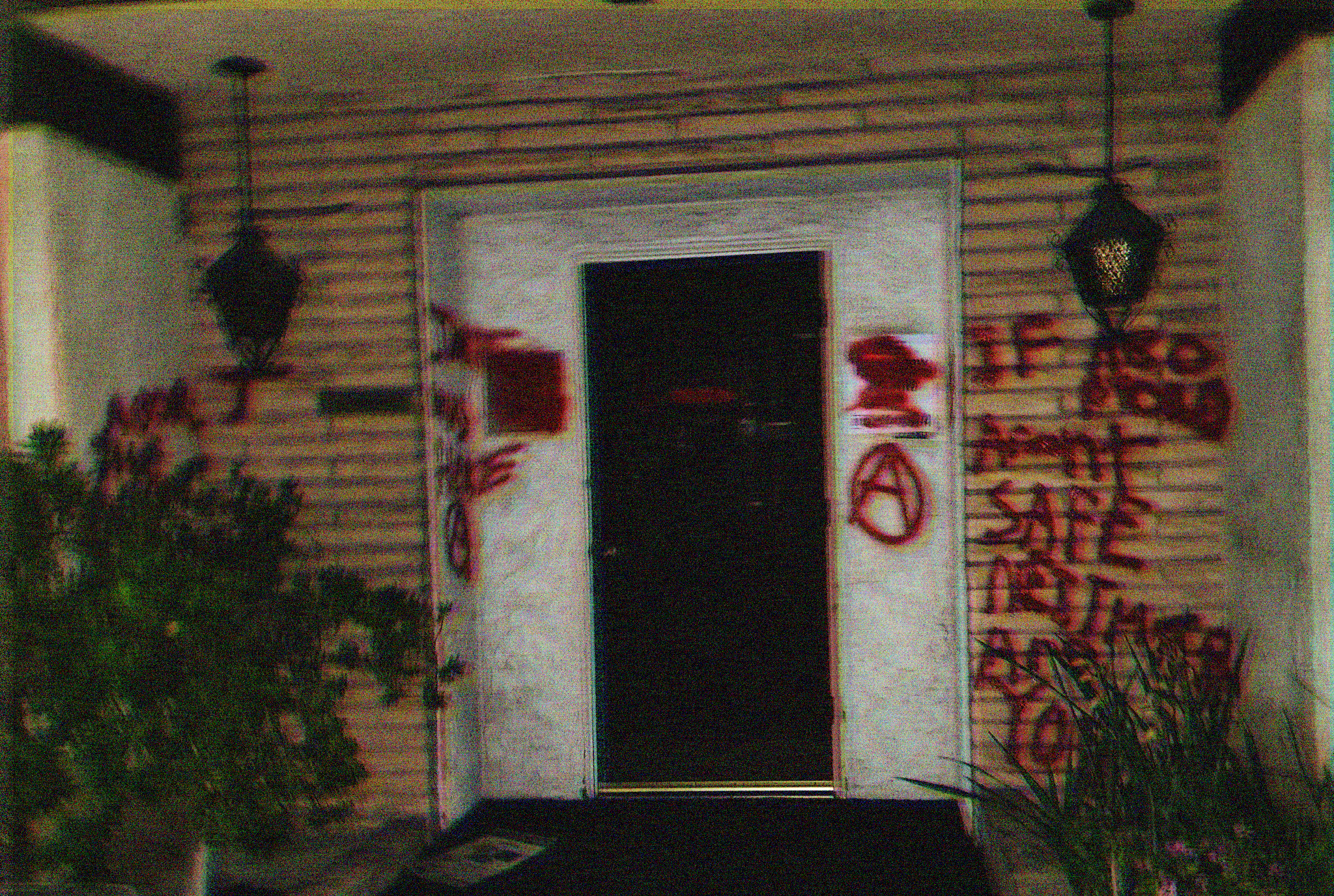 The night of June 24 was the Night of Rage. We decided to attack a crisis pregnancy center in Glendale, California with spray paint. The phrases written were "Jane was here", "abort the court" , and "If abortions aren't safe neither are you".  All across the country people protested and revolted against this attack on bodily autonomy.
As we predicted almost a month ago, the United States Supreme Court stripped millions of people of bodily autonomy and access to abortion. This is only the beginning of the attacks on autonomy in store from the courts and fascists. Up next on the chopping block is access to contraception, the legality of everyday queer life, and gay marriage. But this is part of a broader pattern of fascism within the United States.
To all the conservatives, Fox News anchors, judges, cops, Christian extremists, or federal agents reading this:
This attack is nothing in comparison to what is in store for you. Some spray paint will be the least of your worries. For decades you have bombed abortion clinics and murdered doctors.  We fight not just for abortion rights, but for trans liberation, ecological harmony, decolonization, the destruction of white supremacy and capitalism, and the uprooting of the entire global civilization.
We will hunt you down and make your lives a living hell. You started this war but we will win it. So far its just been pregnancy crisis centers, but tomorrow it might be your cars, your homes, or even your lives. We support a diversity of tactics and we will not step down in this fight.
Expect us, Jane's Revenge
Received by email.