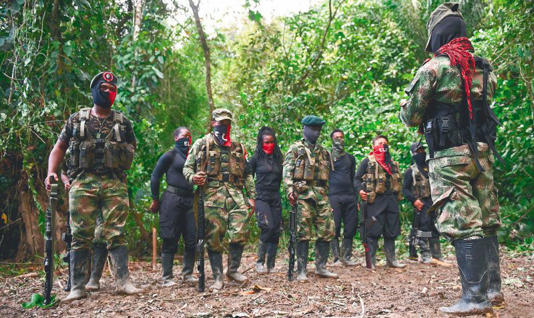 At least one soldier has been killed and six more wounded in an attack by ELN guerrillas in the municipality of Tame, in the eastern Colombian department of Arauca.
The fighting took place on Friday and lasted approximately one hour. A professional soldier died while being evacuated from the area by helicopter.
Three other soldiers, a non-commissioned officer and an army geographic advisor were wounded and were taken to the hospital in Saravena.
The ELN recently rejected the "total peace" plan proposed by the new Colombian government of Gustavo Petro, due to this agreement also including organized crime groups, thus depoliticizing the left-wing armed struggle of the ELN, and conflating it with drug traffickers and paramilitary groups.
In a statement, the ELN wrote, "By the mandate of the gringos, the regime had already sought to confuse and destroy the notion of political crime, which distinguishes the action carried out by altruistic reasons, the rebels were increasingly treated as common criminals and their criminal gangs as rebels in order to add to its counterinsurgent strategy."
Though Petro has presented himself as a leftist, he is continuing in the same framework of the far-right wing Álvaro Uribe regime, which sought to portray revolutionary insurgents as no different from drug traffickers. In reality, right-wing paramilitary groups, formed to oppose left-wing revolutionaries, have historically controlled a large majority of the drug trafficking in Colombia. These right-wing groups, who are also responsible for perpetrating hundreds of massacres, were originally formed by the Colombian military itself, following recommendations by the counterinsurgency advisors of US imperialism.