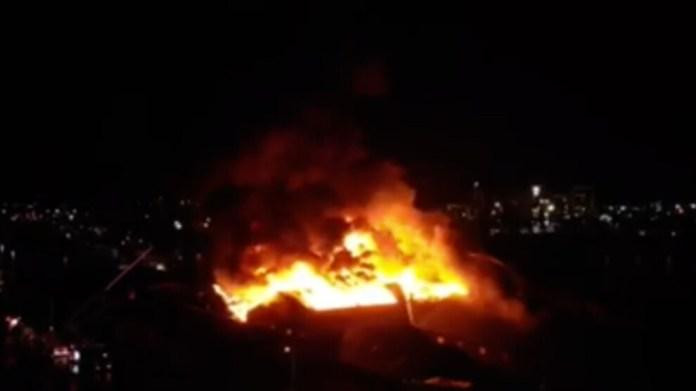 In a written statement, Jinên Tîrêjên Rojê Initiative stated that on September 17, they set fire to the chemical factory that is "actively working" for the Turkish state in the Burhaniye district of Balıkesir from two sides.
Stating that they had been observing the factory for a long time, the Initiative noted that the factory became completely unusable as a result of the coordinated action.
The statement said that this action was in retaliation for the Turkish state's chemical attacks against the freedom fighter guerrillas in Zap, Avashinv and Metina.
Describing the burning of the factory as an "act of revenge", the Initiative emphasized that as Kurdish women and youth, they will continue to hold the chemical attacks to account in the metropolises.
Translated by Nae Midion
source: https://raperinagel.com/jinen-tirejen-roje-kimyasal-saldirilarin-hesabini-metropollerde-sormaya-devam-edecegiz/