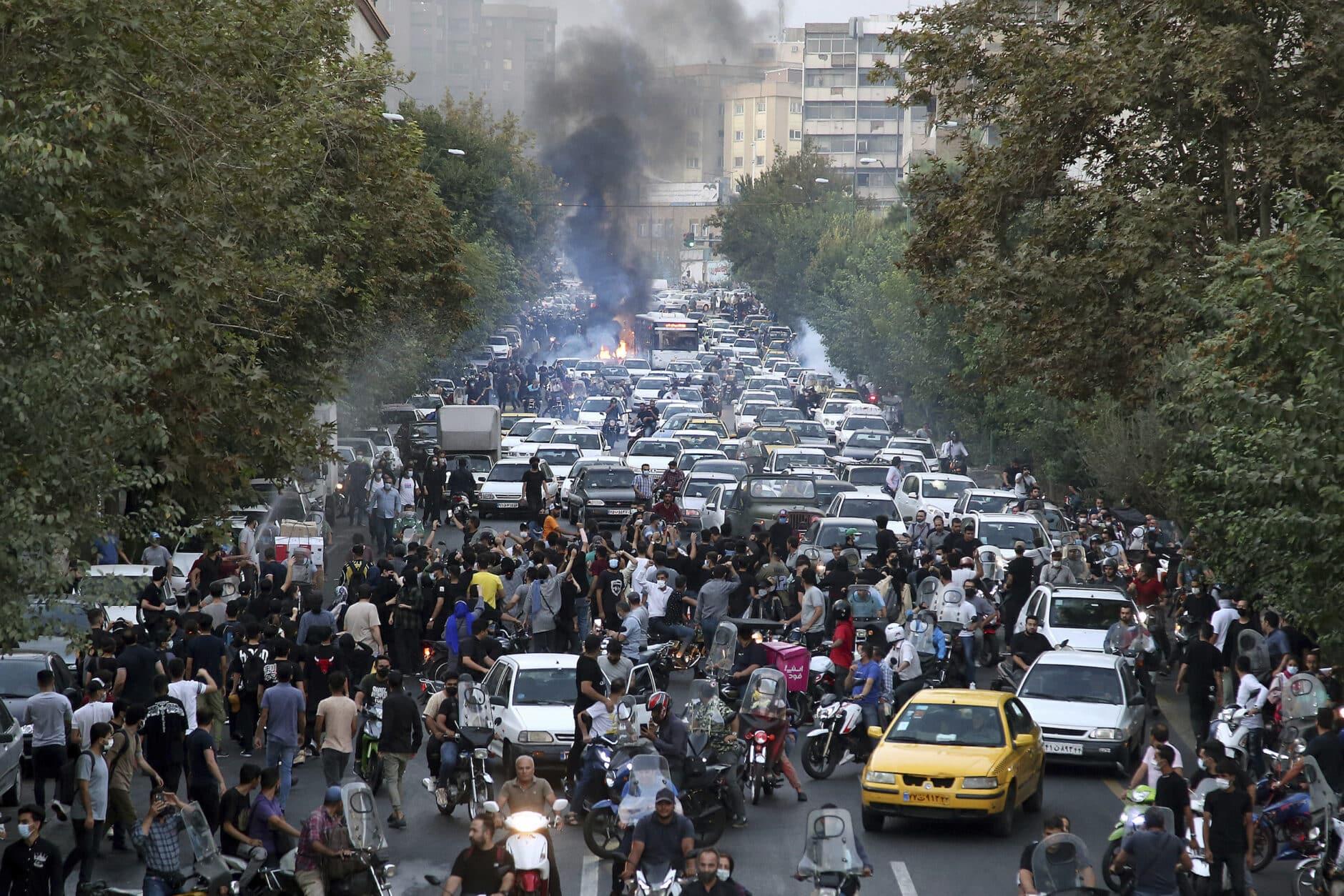 Iran's security forces cracked down hard on activists and journalists after Wednesday's almost-complete Internet blackout to quell ongoing protests against their killing of a young woman last week.
Iranian security forces killed at least 31 civilians and arrested hundreds of protesters during the Internet blackout.
11 people were killed on Wednesday evening in the town of Amol in the northern Mazandaran province on the Caspian Sea, and six killed in Babol in the same province.
One protester each was killed in the cities of Divandareh, Saqez, Dehgalan, Mahabad, Urmia, Karaj, Piranshahr, Kermanshah, Oshnavieh, Ghouchan, Tabriz, Bandar Anzali, Amol and Ilam, while six were killed in Babol.
The protests erupted after Jîna Mahsa Amini was arrested by Iran's morality police for allegedly wearing the compulsory hijab 'improperly'. Witnesses report seeing the young Kurdish woman beaten as she was taken into custody, and she fell into a coma shortly after. Unable to wake up, Amini died on Friday, sparking a wave of protests starting with her funeral procession and spreading to at least 50 cities to date. Protests continued on the sixth day on Thursday.
The number of protesters and activists who were arrested in the Kurdistan province number at 530. Eight woman activists by the names of Faranak Rafiei, Baran Saedi, Mahrou Hedayati, Azadeh Jamaati, Zhina Modarres-Gorji, Avin Rasti, Leila Salehi and Bahar Zangiband were arrested in the province and other Kurdish-populated cities of Iran on 20 September..
Civilians were taken to detention centres of the Security Police, the Ministry of Intelligence and the Islamic Revolutionary Guard Corps (IRGC) Intelligence Organisation.
These detention centers are among the most intimidating in Iran, where many Kurdish activists have faced interrogations and torture.
Numerous political and civil rights activists have been summoned, threatened and arrested in various cities in Iran, but due to disruptions in connectivity, accurate information is hard to obtain.