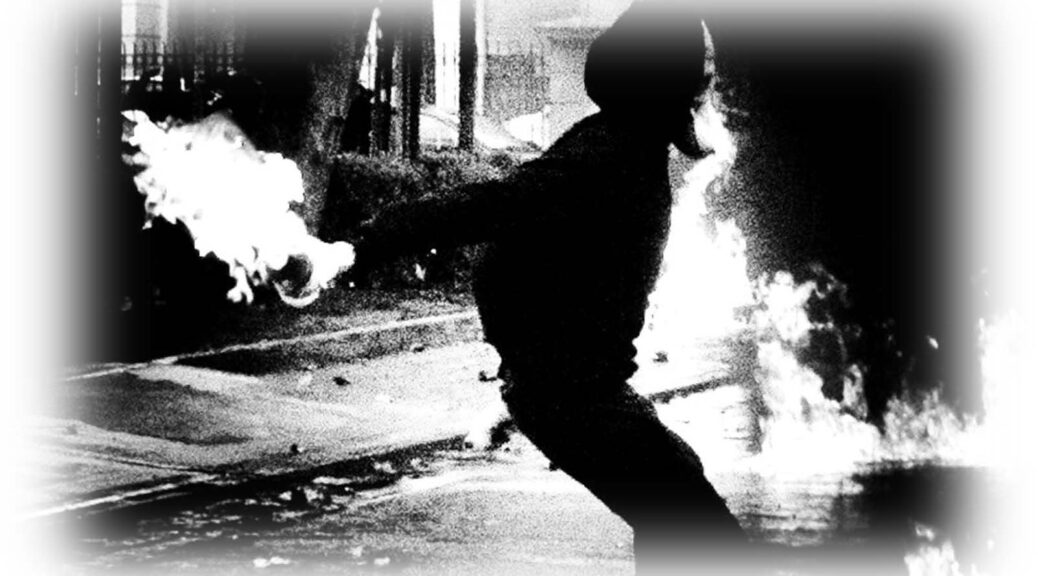 In the aftermath of the murder of Kostas by a DIAS cop, self-proclaimed "Justice" arms the hands of the cops who will execute unruly kids, Roma, immigrants, protesters in the future. Just as the cop murderers of Sabanis were released, giving the message that Roma lives have no value. In fact, the transition of the State to a more authoritarian form reflects the contraction of social resistance. If, as was the case in December 2008, the murder of Sabanis had provoked a riot, the State apparatus would have curbed police violence, and such incidents would not have occurred with such frequency. So it is obvious that this event results from social decay and decline, from the collapse of resistance, from the ideological colonialism of capitalism in people's minds.
The above constitutes a good reason for a call to action. But in this condition, apart from the limited responses to this event, I note with concern the lack of solidarity actions in the hunger strike of the 11 political refugee fighters from Turkey, and the lack of the required reflexes in the hunger and thirst strike of the anarchist comrade Thanos Chatzianggelou.
In an attempt to break the silence, I am joining them and going on a hunger strike in solidarity for as long as Thanos is in the critical phase of his thirst strike.
I send revolutionary greetings to anarchist Alfredo Cospito who is fighting for his life against the 41-bis solitary confinement regime in neighbouring Italy, and is already on his 64th day of hunger strike.
Malandrinos Prison, 22/12/22
via: athens.indymedia
Translated by Act for freedom now!